Presented in conjunction with the Elder Conservatorium of Music
Adelaide Baroque is committed to providing a pathway for young and emerging Australian musicians to learn the specialist skills of Historical Performance. Adelaide Baroque are delighted to be partnering again with the the Elder Conservatorium to host our third annual Baroque Academy.
Adelaide Baroque's core musicians along with some of the most celebrated Australian baroque performers and teachers will present a significant four-day intensive and immersive experience, open to secondary and tertiary students and young professionals.
ADELAIDE BAROQUE ACADEMY CONCERT 1
FACULTY CONCERT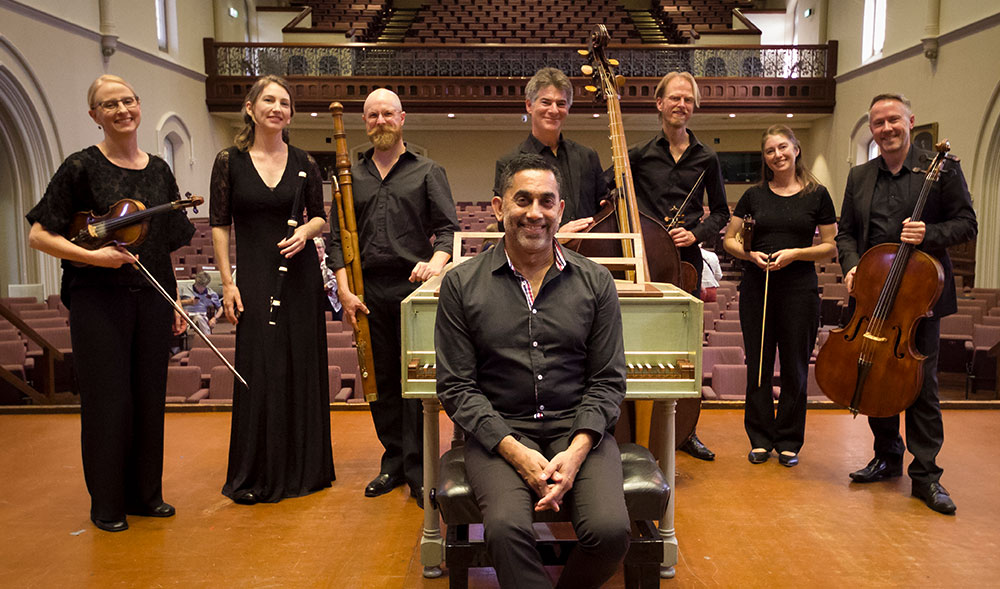 When Tuesday September 19th, 7.30pm
Where Elder Hall
Faculty
Rachael Beesley, Ben Dollman Violins
Heidi von Bernewitz Viola
Daniel Yeadon Cello
Neal Peres Da Costa Harpsichord
Rob Nairn Violone
Melissa Farrow Flute
Simon Rickard Baroque Dance and Bassoon
Simon Healy Words and Music
Buy Tickets
ADELAIDE BAROQUE ACADEMY CONCERT 2
STUDENT AND FACULTY CONCERT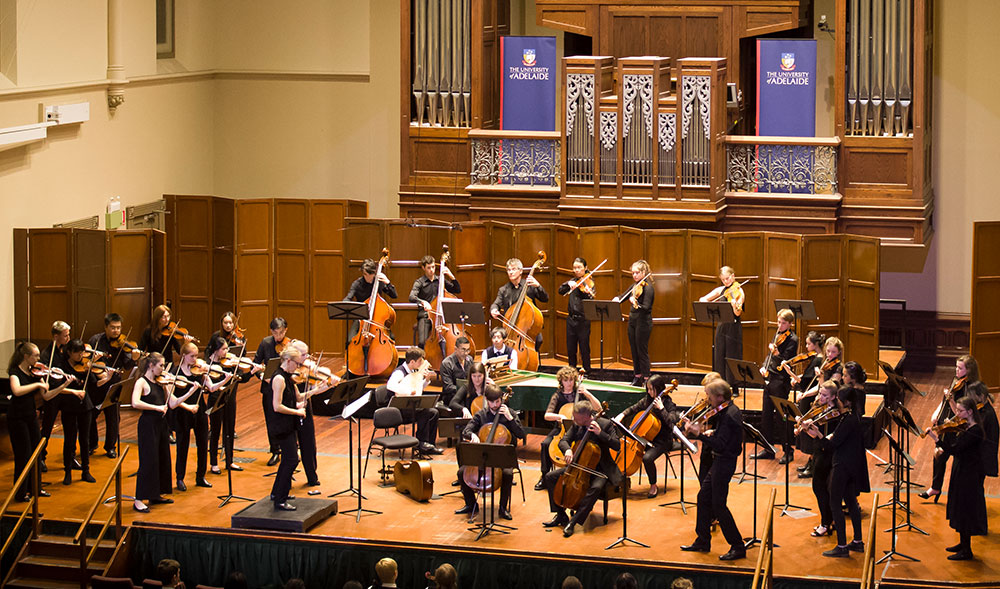 When Friday September 22nd, 7.30pm
Where Elder Hall
Buy Tickets
Ticket Enquiries
Georgina at 0410 914 764
ticketing@adelaidebaroque.com.au
CONVENIENT
WHEELCHAIR ACCESS
Elder Hall
University of Adelaide, North Terrace, Adelaide
Access: Enter via the lift on the eastern side of the building
Adelaide Baroque reserves the right to change the program or artists without notice
Receive Our Concert & Event E-News