& ADELAIDE BAROQUE ORCHESTRA
Adelaide Baroque excites audiences with the power of Baroque music.
ADELAIDE BAROQUE
SEASON 2020
All concerts will adhere to both Adelaide Baroque's and the venues' COVID-safe plans including completing an attendance record, disinfecting practices and physical distancing measures where required. If you become unwell and have purchased a ticket to a concert, we encourage you to contact us and organise a ticket exchange/credit at no cost.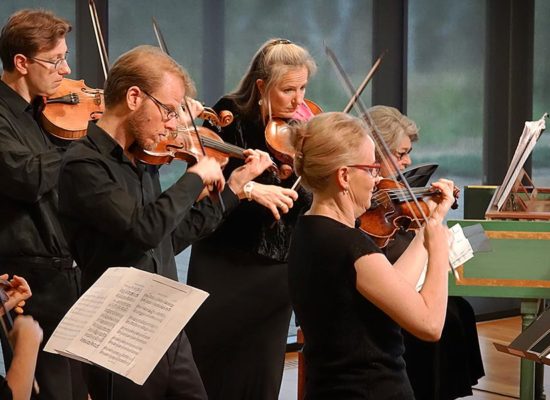 BAROQUE EXPLORATIONS
NEXT CONCERT
Simone Slattery Violin
Music for solo violin by baroque masters Bach, Matteis, Locatelli and others. Experience how a single instrument can weave a complex tapestry of musical textures and harmony through music both familiar and new.
ADELAIDE BAROQUE
IN CONVERSATION
View our 2020 interview series In Conversation with Adelaide Baroque musicians
Receive Our Concert & Event E-News