& ADELAIDE BAROQUE ORCHESTRA
Adelaide Baroque excites audiences with the power of Baroque music.
ADELAIDE BAROQUE
IN CONVERSATION
View our 2020 interview series In Conversation with Adelaide Baroque musicians
ADELAIDE BAROQUE
SEASON 2020
All concerts will adhere to both Adelaide Baroque's and the venues' COVID-safe plans including completing an attendance record, disinfecting practices and physical distancing measures where required.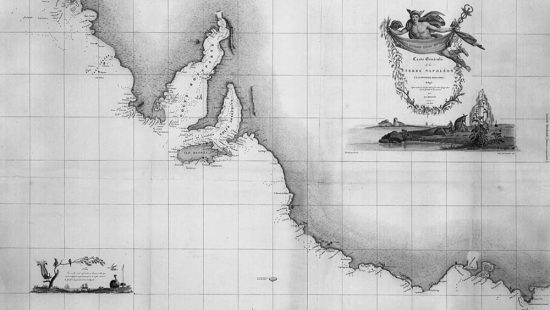 ADELAIDE BAROQUE
NEXT CONCERT
Saturday 22 August, 6pm and 8 pm
The 'encounter' between Matthew Flinders and Nicolas Baudin in April 1802 is the starting point to this unique journey into the history of South Australia seen through the music of these European explorers.
Works include Peter Sculthorpe's Sonata for Strings No. 3, with its second movement based upon an Aboriginal chant transcribed by a member of the 1802 Baudin exploratory expedition and forming the first such music committed to Western notation.
Receive Our Concert & Event E-News